About
Leadership
The Regentys team includes seasoned professionals with approximately 80 combined years of experience in the medical device space. All have large company and startup experience, and a track record of success, including multiple successful product launches.
Mr. Bulman currently serves as Regentys' CEO.  Richard is a director and founder of Regentys, and has served as Executive Vice President of Legal and Business Affairs of the Company since 2013.  Rick has more than 25 years of business and legal experience with emerging life sciences, technology companies and major law firms.  Previously, he served as general counsel to Brickell Biotech, Inc., a Boulder, CO dermatology drug development company, Concordia Pharmaceuticals, Inc., a Miami, FL anti-cancer drug development company, and IVAX Corporation, a global pharmaceutical developer.  Prior to operating his own legal practice, Mr. Bulman practiced law with leading firms including K&L/Gates (formerly Kirkpatrick and Lockhart) and Akerman Senterfitt.
He is a co-founder of MD Healthcare Systems, Inc., a start-up clinically integrated health care network and Omantec, LLC, a Buffalo, NY developer of specialty medical equipment.  He currently serves as a director to Northwind Software, a Toronto, Canada software developer serving independent hotels and resorts.  Richard has conducted and managed activities in more than 50 countries involving business architecture, planning and strategy; intellectual property development, protection, marketing, licensing and sale; debt and equity financing; branding and channel management; and mergers and acquisitions, strategic partnerships and corporate transactions.

Mr. Bulman received his J.D. degree from the State University of New York at Buffalo, Faculty of Law and Jurisprudence, and a B.A. degree in Public Affairs from the State University of New York at Albany, Rockefeller School of Public Affairs and Policy.
Director, Digestive Disease Center | Chair, Department of Colorectal Surgery Cleveland Clinic Florida | Affiliate Professor Florida Atlantic University College of Medicine | Clinical Professor Florida International University College of Medicine


Steven D. Wexner, MD, PhD (Hon), FACS, FRCS, FRCS(Ed), is the Director of the Digestive Disease Center and Chairman of the Department of Colorectal Surgery since 1993. He previously served as Chief Academic Officer (2007-2012), Chief of Staff (1997-2007), and Chairman of the Division of Research and Education (1996-2007) at Cleveland Clinic Florida.
Dr. Wexner holds academic appointments as Affiliate Professor at Florida Atlantic University; Clinical Professor at Florida International University; Affiliate Professor, Department of Surgery at the University of South Florida; Professor of Surgery at Cleveland Clinic Foundation Health Sciences Center of The Ohio State University; Research Professor of Biomedical Science at Charles E. Schmidt College of Medicine, Florida Atlantic University; Affiliate Professor of Surgery at the University of Miami Miller School of Medicine; Professor of Surgery, University of Siena, Siena, Italy; Visiting Professor, Faculty of Medicine, Hebrew University of Jerusalem, Hadassah Medical Organization, Jerusalem, Israel; Honorary Professor at the University of Belgrade in Belgrade, Serbia, and Honorary Professor of Surgery at the First Moscow State University in Moscow, Russia. He received an honorary doctorate degree from the University of Belgrade in Belgrade, Serbia.  

Dr. Wexner holds numerous honorary fellowships from medical and surgical societies throughout the world. In 1999, he was awarded an FRCS from the Royal College of Surgeons in Edinburgh, and in 2000 he was awarded an FRCS from the Royal College of Surgeons in England. In 2003, the American Jewish Committee presented Dr. Wexner with the prestigious Maimonides Award. In 2012, Dr. Wexner was awarded the degree of Ph.D. honoris causa by the University of Belgrade.  He was awarded an FRCS by unanimous election of Council of the Royal College of Surgeons in 2008.  He is also an honorary member of the Association of Coloproctology of Great Britain and Ireland.   

Dr. Wexner is the Past President of the Society of American Gastrointestinal and Endoscopic Surgeons, Past President of the American Society of Colon and Rectal Surgeons, Past President of the American Board of Colon and Rectal Surgeons, Past President of the Florida Gastroenterologic Society, and the Past President of the South Florida Chapter of the American College of Surgeons.  In 2012 he was elected to the Board of Regents of the American College of Surgeons and is also a member of the Commission on Cancer of the American College of Surgeons.  Dr. Wexner is also a Fellow of the American Surgical Association.   

Dr. Wexner has published over 550 manuscripts, more than 220 textbook chapters and more than 100 editorial and invited commentaries. He is the editor or co-editor of 26 textbooks or freestanding volumes to date and is a member of 34 editorial boards and a reviewer for an additional 31 journals. He is an active member of 41 learned societies and has held more than 35 appointed or elected offices in these societies. He is an honorary member of the surgical societies of eight other countries and has held over 40 visiting professorships and delivered over 1,270 scientific lectures.
Dr. Wexner has received 11 national, international and regional awards for his research and is the Symposium Director of the Annual International Colorectal Disease Symposium held in Fort Lauderdale, Fla. This course is the largest annual international colorectal course in the United States. In addition, Dr. Wexner trains 15 to 20 surgeons per year in laparoscopic colorectal surgery, surgical oncology and the surgical management of inflammatory bowel disease. In that capacity, he has been the host educator to thousands of surgeons from around the world.
Dr. Wexner has been elected by his peers as one of the best colorectal surgeons for inclusion in "The Best Doctors in America" (Woodard and White, 1995 to 2013), "The Best Doctors in America" (American Health, 1996), "Best Doctors in America" (2005-06, 2007-08), " The 318 Top Cancer Specialists for Women," Good Housekeeping magazine (1999), "How to Find the Best Doctors?" (2000), "Best Doctors in South Florida," Miami Metro magazine (2000 and 2001), "America's Top Doctors" (Castle Connolly, 2005 – 2013), "Guide to America's Top Surgeons" 2008, Consumers' Research Council of America (2002-03, 2006-12), "America's Top Doctors for Cancer," Castle Connolly Medical Ltd. (2005-13) and "Executive Health: Top Docs," South Florida CEO Business magazine (2002),  Strathmore's Who's Who (2006-07, 2008-09), "The Top Docs: 152 Physicians in 30 Specialties in South Florida," Boca Life magazine (Jun. 2007), "Top Docs" Boca Life magazine (May 2012), "150 Top Docs" Gold Coast Magazine of South Florida (2009-11), "Top Docs of South Florida" Gold Coast Magazine of South Florida (2010, 2012), "Guide to America's Top Gastroenterologists" (2007-13), and "2008 and 2009 Florida Super Doctors" South Florida Edition of the Miami Herald, "2012 South Florida Super Doctors" City & Shore magazine, "Presidential Who's Who" 2011 Edition, and "Best Doctor" US News and World Report (2011-13).
Dr. Winston has focused his professional career spanning over 30 years in product development, manufacturing, preclinical and clinical testing, guiding vaccines, diagnostics, immunotherapeutics and smoking cessation products from inception through regulatory approval.
Dr. Winston holds a BS degree in Zoology from the University of Rhode Island, a PhD in Biology from the University of Colorado and did Post-Doctoral studies in Biochemistry at the University of Colorado, School of Medicine.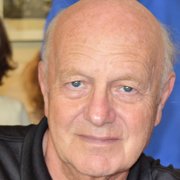 Dr. John F. Howes
Vice President of Clinical and Regulatory Affairs
Since 2007, Dr. Howes has been consulting in the medical field for numerous companies and individuals.  From 1996-2006, Dr. Howes was VP of New Drug Development at IVAX/TEVA and was responsible for new epilepsy, asthma, dermatology and inflammatory disease products. While at IVAX/TEVA, Dr. Howes also served as Senior Director of New Drug Development and Senior Director of Regulatory Affairs.  From 1987-1999, Dr. Howes was Vice President for Development at Xenon Vision, an early-stage company developing ophthalmic drugs, filing six Investigative New Drug (IND) applications.  Ultimately, Xenon was purchased by Pharmos Corporation, and during his tenure with Pharmos, Dr. Howes completed and submitted two New Drug Applications (NDA's), one for Lotemax®, one for Alrex® and a supplemental NDA for the use of Lotemax in the treatment of post-cataract surgery.  All products were licensed to Bausch & Lomb.  From 1983-1987, Dr. Howes was Director of New Drug Development with Key Pharmaceuticals responsible for clinical and preclinical studies of new drug entities including the novel narcotic antagonist, nalmefene.  From 1970-1983 he served as VP of Clinical and Preclinical Research for SISA, Inc., a pharma start-up based in Cambridge, MA., that developed new products for both Abbott Laboratories and Miles Laboratories, including synthetic cannabinoids and mixed agonist/antagonist analgesics.  Held various positions, ending up as Vice President of Clinical and Preclinical Research in 1980.  Dr. Howes has written over 90 publications and more than 50 abstracts, was a part-time lecturer in Neuropharmacology at Northeastern University, and completed post-doctoral work at University of North Carolina Medical School, Chapel Hill.  Dr. Howes received his Bachelor's Degree in Pharmacy and his Ph.D. in Pharmacology from the University of London, England.
Dr. Christine V. Sapan was previously President (2015-2016) and CEO/Chairman (2016-2018) of Regentys.  Previously, Dr. Sapan held the title of EVP of Research and Development and was responsible for the Company's early development efforts.

Throughout Dr. Sapan's professional career, she has devoted her efforts to bringing products to market that include successful regulatory applications and launch for devices, biologics and pharmaceuticals. Dr. Sapan has held leadership positions at Neurologix, Nabi Biopharmaceuticals and Beckman Coulter with the objective to complete her mission at a company before seeking new opportunities. Her commitment to Regentys' products and shareholders is unrelenting.

Prior to Regentys, Dr. Sapan was employed with Neurologix, Inc. as the Executive Vice President, Chief Development Officer to advance the molecular genomic medicine programs. In this capacity, she was responsible for developing the gene therapy neuroscience product pipeline through the clinic toward commercialization. Under her leadership, the clinical, regulatory, and manufacturing processes were streamlined and subsequently validated to create a therapeutic for Parkinson's disease, epilepsy and Huntington's disease.

She was previously employed for 18 years at Nabi Biopharmaceuticals, a vertically integrated company that focused on serious unmet medical needs including infectious diseases using immunotherapy. She served in roles with increasing responsibility as VP, Project Management. During her tenure with Nabi, Dr. Sapan played a key role in the management of the company's active translational and discovery programs as well as the commercial expansion of its therapeutic products. At Beckman Coulter, a global corporation, Dr. Sapan developed multiple hematology controls that established the market for the early Coulter Counter.

During her career, Dr. Sapan has also consulted for a number of technology-based companies, with the primary focus of streamlining their product development to effectively advance to commercialization.  Prior to joining industry, Dr. Sapan spent several years in academia including at Duke University in Immunology as a Howard Hughes Medical Institute Post-Doctoral Fellow and at University of North Carolina performing discovery research in thrombosis and hemostasis.

Dr. Sapan has a PhD in Experimental Pathology and an MS in Human Physiology from the University of North Carolina at Chapel Hill. She has published extensively in her areas of scientific interest.

Mr. Coombs, co-founder of Regentys., is a business professional with extensive background in C-level management experience at several life sciences companies. Mr. Coombs has utilized his skill set to successfully design and implement operational and strategic programs, secure financing transactions and mergers and acquisitions. Mr. Coombs' expertise includes operations management, finance and accounting, information technology and human resource management. His industry experience includes pharmaceuticals, medical devices, technology, healthcare, software as a service, traditional software, and consumer products. Mr. Coombs has been involved in the organization of a number of start-up technology companies in the life sciences industry and has conducted the initial public offering and private placement of securities for several companies.
Prior to Regentys, Mr. Coombs, through Global Resource Partners, Inc., served as a Financial Management Consultant for Fuse Science, Inc., a publicly traded consumer products company developing novel delivery systems for sports nutrition and nutraceutical applications, Brickell Biotech, Inc. a development-stage pharmaceutical company focused on the development of innovative, first-in-class dermatological therapeutics, Concordia Pharmaceuticals, Inc. (sold to Kadmon Pharmaceuticals, Inc.) and City Labs, Inc. an early stage company developing long-life Tritium betavoltaic batteries for microelectronics, sensors, and medical devices.
Mr. Coombs also served as Chief Financial Officer for SANO Corporation from 1991-1998, a publicly traded NASDAQ company.  Mr. Coombs holds a B.B.A. degree in Accounting and a Certificate in Tax Studies from the University of Miami and has been licensed as a certified public accountant in the State of Florida.
Mr. Ramer's 19-year career as a biomedical engineer in the medical device industry, with a primary focus on research and development adds great value to Regentys. He has participated in or led multiple product development programs including stents, a microguidewire, embolic coil, coated vascular graft, synthetic aortic heart valve, orthopedic implants and two laparoscopic surgical devices, among others. He has initiated significant clinical trials for novel medical devices around the world.
Mr. Ramer's career included a 10-year run at Cordis (a Johnson & Johnson company). He left Cordis to assume his first executive position as Director of R & D for Innovia LLC, an early-stage medical device company, during which Mr. Ramer contributed to or lead the development of multiple new technologies. While at Innovia he commercialized a novel device for Single Port Access Surgery, Innovia's first commercially launched product.
Mr. Ramer has a BSE and MS in Materials Science and Engineering (Biomaterials specialty) from the University of Florida as well as several years of post-graduate study at the Universities of Utah and Miami. He has eight US patents and others pending, several publications, and a history of speaking engagements at conferences and universities.