About
Board of Directors
Michael Phalen serves as Executive Vice President and President, Medical Surgery (MedSurg) for Boston Scientific and is a member of its Executive Committee. In his role Mr. Phalen plans and executes Boston Scientific's growth strategies for the Company's Endoscopy, Urology/Women's Health and Neuromodulation businesses as well as overseeing Boston Scientific's Canadian and Latin American operations. Prior to assuming his current position in January 2012, Mr. Phalen was President of Boston Scientific International and was responsible for planning and executing the Company's international growth strategy.
Mr. Phalen joined Boston Scientific in 1988 and held various management positions of increasing responsibilities including Territory Manager, Product Manager, Regional Sales Manager, Group Product Manager, Director of Marketing, Vice President of Global Marketing and Senior Vice President and President of the company's Endoscopy division.
Before joining Boston Scientific, Mr. Phalen held management positions with MD Technology, Kendall Healthcare and Pennwalt Pharmaceuticals. Mr. Phalen earned a B.S. in General Science from Villanova University and an M.B.A. from Fairleigh Dickinson University.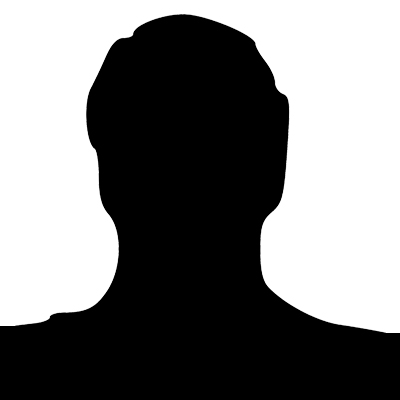 Reginald Hardy
Director
Mr. Hardy is currently the CEO of Brickell Biotech, a dermatological drug discovery and development company. Mr. Hardy has successfully built an array of pharmaceutical companies. Prior to Brickell, Mr. Hardy was the co-founder and President of Concordia Pharmaceuticals (acquired by Kadmon Corporation), and co-founder and President of SANO (acquired by Elan Corporation). Reginald has also held various corporate roles with Hoechst-Roussel Pharmaceuticals, Inc. and Key Pharmaceuticals, Inc.
Mr. Hardy is a Member of the University of North Carolina Innovation Circle whose mission is to create a robust environment for innovation and entrepreneurship throughout the university system. Mr. Hardy is also on the Board of Visitors to the School of Pharmacy at the University of North Carolina—Chapel Hill.
Darren Sloniger serves as Marquette's President and Chief Investment Officer. He joined Marquette as the Managing Director of Acquisitions in 2000. With over 25 years of real estate experience and an affinity for forming long-term, strategic joint-venture relationships with institutional funds, Darren has led Marquette in the execution of over $1 billion in acquisitions and development projects, including the development of Marquette's signature Catalyst Collection. He has added more than 4,500 units to the Marquette portfolio since 2010. Darren specializes in client relationship building and his high-level visionary skills complement his intimate involvement with acquisition and development projects as he continues to explore new investment opportunities for Marquette. Darren holds a Master's Degree in Urban Planning from the University of Illinois at Chicago.
Dr. Christine V. Sapan was previously President (2015-2016) and CEO/Chairman (2016-2018) of Regentys.  Previously, Dr. Sapan held the title of EVP of Research and Development and was responsible for the Company's early development efforts.

Throughout Dr. Sapan's professional career, she has devoted her efforts to bringing products to market that include successful regulatory applications and launch for devices, biologics and pharmaceuticals. Dr. Sapan has held leadership positions at Neurologix, Nabi Biopharmaceuticals and Beckman Coulter with the objective to complete her mission at a company before seeking new opportunities. Her commitment to Regentys' products and shareholders is unrelenting.

Prior to Regentys, Dr. Sapan was employed with Neurologix, Inc. as the Executive Vice President, Chief Development Officer to advance the molecular genomic medicine programs. In this capacity, she was responsible for developing the gene therapy neuroscience product pipeline through the clinic toward commercialization. Under her leadership, the clinical, regulatory, and manufacturing processes were streamlined and subsequently validated to create a therapeutic for Parkinson's disease, epilepsy and Huntington's disease.

She was previously employed for 18 years at Nabi Biopharmaceuticals, a vertically integrated company that focused on serious unmet medical needs including infectious diseases using immunotherapy. She served in roles with increasing responsibility as VP, Project Management. During her tenure with Nabi, Dr. Sapan played a key role in the management of the company's active translational and discovery programs as well as the commercial expansion of its therapeutic products. At Beckman Coulter, a global corporation, Dr. Sapan developed multiple hematology controls that established the market for the early Coulter Counter.

During her career, Dr. Sapan has also consulted for a number of technology-based companies, with the primary focus of streamlining their product development to effectively advance to commercialization.  Prior to joining industry, Dr. Sapan spent several years in academia including at Duke University in Immunology as a Howard Hughes Medical Institute Post-Doctoral Fellow and at University of North Carolina performing discovery research in thrombosis and hemostasis.

Dr. Sapan has a PhD in Experimental Pathology and an MS in Human Physiology from the University of North Carolina at Chapel Hill. She has published extensively in her areas of scientific interest.

Mr. Coombs, co-founder of Regentys., is a business professional with extensive background in C-level management experience at several life sciences companies. Mr. Coombs has utilized his skill set to successfully design and implement operational and strategic programs, secure financing transactions and mergers and acquisitions. Mr. Coombs' expertise includes operations management, finance and accounting, information technology and human resource management. His industry experience includes pharmaceuticals, medical devices, technology, healthcare, software as a service, traditional software, and consumer products. Mr. Coombs has been involved in the organization of a number of start-up technology companies in the life sciences industry and has conducted the initial public offering and private placement of securities for several companies.
Prior to Regentys, Mr. Coombs, through Global Resource Partners, Inc., served as a Financial Management Consultant for Fuse Science, Inc., a publicly traded consumer products company developing novel delivery systems for sports nutrition and nutraceutical applications, Brickell Biotech, Inc. a development-stage pharmaceutical company focused on the development of innovative, first-in-class dermatological therapeutics, Concordia Pharmaceuticals, Inc. (sold to Kadmon Pharmaceuticals, Inc.) and City Labs, Inc. an early stage company developing long-life Tritium betavoltaic batteries for microelectronics, sensors, and medical devices.
Mr. Coombs also served as Chief Financial Officer for SANO Corporation from 1991-1998, a publicly traded NASDAQ company.  Mr. Coombs holds a B.B.A. degree in Accounting and a Certificate in Tax Studies from the University of Miami and has been licensed as a certified public accountant in the State of Florida.